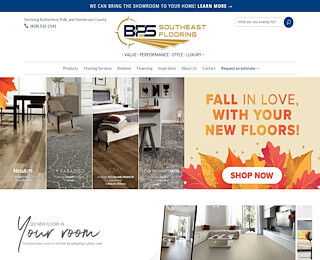 Before you hire a residential carpet cleaning agency for commercial carpet cleaning services in Henderson County, NC, speak with our pros from BPS Southeast to see how affordably we can meet your needs. Our low moisture cleaning solution is ideal for commercial carpets that see heavy traffic or are severely stained. Our equipment and cleaning products remove deep-seated stains, odors, ground-in dirt, soil, clay, and a wide range of allergens and debris that can be found in the bottom layers of your carpets. Residential cleaning companies won't get your carpets as clean as we can at BPE SE.
Should I Replace Stained Carpeting?
Before you start assessing your budget to replace stained or worn-out carpets, consider the affordability of our services at BPS Southeast. We can breathe new life into old and stained carpeting and save your company money. Instead of replacing your carpets, contact us to come out and assess the condition of carpeting throughout your building. You may be surprised to learn that we can clean them, remove stains & odors, and prevent you from having to spend thousands or tens of thousands of dollars on flooring. We offer free on-site estimates and extended business hours to better meet your needs. Call us today to get started.
What Are the Benefits of Low Moisture Carpet Cleaning?
If the commercial carpet cleaning services in Henderson County, NC you're thinking about hiring cannot offer low moisture cleaning, you may end up with soaking wet carpets that attract dirt from traffic and stay wet for many hours after your cleaner leaves. Using too much water to clean carpets can damage sub-flooring, causing floorboards to warp and rot. At BPS Southeast, we rely on low moisture cleaning, which uses a unique solution that turns into crystals that are quickly vacuumed up, so your floors will dry much faster and won't attract dirt from foot traffic.
Transform Your Carpets
You'll be absolutely amazed at how clean we can get your carpets after a single visit. Not convinced? Click on the 'Cleaning Services' link and select Low Moisture Carpet Cleaning from the drop-down menu. There, you'll find two videos designed to highlight the advantages of hiring our company for commercial carpet cleaning services in Henderson County, NC. Both of these videos will show you our service in real-time and demonstrate the ability of professional low moisture carpet cleaning to remove even the heaviest stains from carpet fibers.
Love Your Carpets Again
You'll save your company's budget by eliminating the need to replace expensive carpeting when you call BPS SE. Request additional information by phone, through or through our online contact form. You'll also discover resources on our website that will address your questions and concerns. We invite you to compare our 5-star reviews, our prices, and our cleaning methods with all other carpet cleaning companies in the community to see why more businesses trust us for beautiful, fresh-smelling carpets that last for many years.
commercial carpet cleaning services in Henderson county nc
BPS Southeast
8282890553
101 Callahan Koon #6
Spindale
NC
28160
View Larger Map
We welcome your comments!
Monday: 9:00 AM - 5:00 PM
Tuesday: 9:00 AM - 5:00 PM
Wednesday: 9:00 AM - 5:00 PM
Thursday: 9:00 AM - 5:00 PM
Friday: 9:00 AM - 5:00 PM
Saturday: 9:00 AM - 1:00 PM
Sunday: CLOSED
101 Callahan Koon #6
Spindale, NC 28160
Serving Upstate SC and Western NC
© 2019 BPS Southeast | All Rights Reserved