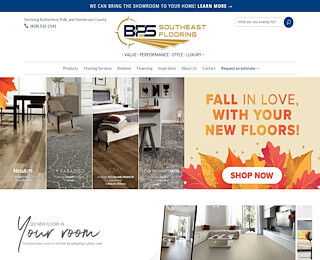 Day-to-day life leads to a build-up of dirt, germs, and grime that can make it so hard to function. BPS cleaning services is here to illuminate your day and ensure you live in a clean environment. Experience the highest level of service with our cleaning services in Upstate SC.       
Catering to all your cleaning needs
Keeping your home or premises clean at all the times is not an easy task. It can feel like a never-ending, and very exhausting, a battle that you have to fight every day. These cleaning responsibilities can overwhelm you, especially if you don't have the know-how on removing stubborn stains on the different surfaces in your house or premises.
Are slowly losing the battle against dirt, germs, and grime? Take in a deep breath and let our professional cleaning services in Upstate SC take care of everything. As one of the leading cleaning services provider in upstate South Carolina, we leave each area of your home or business spotlessly clean. It carries out the cleaning work from the floor all the way to the ceiling.
Will your cleaning service affect the delicate surfaces in my home or premises?
No, it won't. We understand that various surfaces require various methods of cleaning. What makes us your ideal cleaning experts is the fact that our professional technicians are trained to know which techniques work best on which surfaces. We pay special attention to every surface in your home, business premises, ensuring that we use the right products, equipment, and technique on every one
Count on us catching even the tiniest stain and spot that might be lingering in any hidden corners of your house or premises. When it comes to ensuring the ideal cleaning service, we always employ the safest and most effective tactics ensuring your belongings remain in near new condition.
The fastest cleaning services with top-notch results
Are you looking for an effective cleaning service that is environmentally conscious? You are in the right place. We partner with GreenTech, an eco-friendly company that manufactures equipment that helps us to improve the quality of the air within your home and business premises.
Our low moisture cleaning process takes a shorter time to complete and an even shorter time to dry. This enables us to finish the cleaning in good time, allowing your business to continue without much interruption or distraction. You get to continue with your normal day to day activities even on cleaning day.
Is hiring a cleaning services company worth it?
Yes, it definitely is. Hiring a cleaning service gives you peace of mind knowing that your home or business will always be spotless. Do you hate cleaning? Are you occupied with other matters and feel guilty about letting get messy? With our cleaning services, you no longer have to worry.
BPS is here to make sure you get the best cleaning services in Upstate SC. Get in touch with us today and experience cleaning services excellence.
BPS Southeast
8282890553
101 Callahan Koon #6, Spindale, NC 28160
View Larger Map