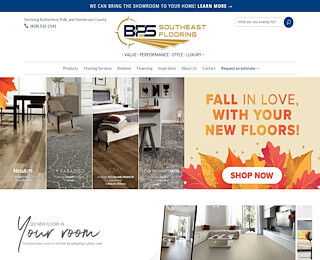 If you are held up with much work, or just have other essential things to do, you will significantly benefit from seeking the services of BPS cleaning company. It is one of the most reliable cleaning services in Western NC.
Why do I need cleaning services?
The exposure to harmful contaminants within your workplace or living space can pose serious health risks to your employees, you and your family. Failure to get rid of such contaminants is one of the major contributors to unhealthy surroundings and poor health. The cleaning staff at BPS is professionally trained to safely and expertly clean and get rid of all these substances.
Our expert technicians know how to dispose of all these substances according to the health regulations in Western N.C. Equipped with state-of-the-art cleaning equipment, products, and safety apparatus, we will transform your unclean environment into the clean home or workplace you can comfortably operate in.
Experience and specialized training for any cleaning task
We know how important your furniture, carpets, and flooring are, that is why take the utmost care and precaution when cleaning them. To effectively clean a surface, it is crucial to know the best product and technique that gives the best result. We guarantee you the best possible service, one that will also restore your premises to pristine condition.
Our cleaning technicians ensure that your premises get back to not only to a safe environment but also to one that is clean and germ-free. Our 15 years in the cleaning business means that we have come across countless types of surfaces, and know what it takes to deliver impeccable results.
What are the benefits of our cleaning service in Western NC?
When you work hard, you need to come back to a clean home. This is what we are all about. When it comes to setting standards of excellence in the cleaning business, we continuously strive to be at the forefront. You will get more than just a cleaning service in Western, NC: you will get the best clean ever.
There are two main reasons why our cleaning company is the best in North Carolina: trust, affordability, and reliability. We offer you outstanding premises cleaning using eco-friendly products and take no short cuts through the process. Do you want a cleaning service, with certified technicians who you can trust with your valuable, priceless property? We're right here, ready for you.
What you get with our cleaning service
We provide both residential and commercial cleaning. We offer a wide variety of cleaning services which you can choose from depending on your specific needs. These include low moisture carpet cleaning, upholstery and leather cleaning, and repair, odor removal, etc.
BPS dedicates itself to providing professional cleaning services in Western NC with the backup of state-of-the-art equipment and expert knowledge. If you need a clean environment that you will be proud of, then you should call us today.
BPS Southeast
8282890553
101 Callahan Koon #6, Spindale, NC 28160
View Larger Map