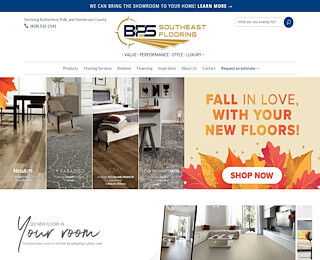 Whether you're in charge of a small or large business, BPS offers you high-quality cleaning services we provide with the highest level of integrity. If you are looking for the best commercial cleaning services in Upstate SC, then you are in the right place.
Why is hiring a commercial cleaning services company important?
The largest, most important asset for any business owner is time. What we do is to take the burden of cleaning off your hands and give you more time to focus on the more crucial parts of your business. Keeping your business premises clean at all times is very important not only for the good health of your employees but also to create a good first impression among your clients.
As one of the leading commercial cleaning services in Upstate SC, with us, you get the high-level cleaning services that you are looking for. One of the most important pillars of our cleaning services is customer care. We pride ourselves in our highly responsive customer care personnel that are always at hand to cater to you.
Cleaning schedule flexibility at its best
We understand that commercial business owners in Upstate SC have different needs. Some clients prefer to have their business premises cleaned every week, while others would want daily cleaning services. This is the reason why we provide flexible cleaning schedule for all the clients, one that will cater to your unique commercial cleaning needs and schedule.
You get to pick what best suits best. We schedule cleaning services at the best times for you, ensuring that there is minimal interference to you and your employees. With us as your preferred commercial cleaning service in Upstate SC, you will be able to go on with your work unchecked, even as the cleaning process continues.
Quality commercial cleaning services
Professional cleaning services are not all the same. Some are much better and offer more services than others. We happen to be one of the best providers of commercial cleaning services in South Carolina.
With us, you get top-notch cleaning services at all times. We hold professionalism in high esteem. This is the reason why we go above and beyond to not only look the part but also to ensure we are on time every single visit. We get all the tasks done with so much attention and care to achieve the best results possible. Our main aim here is ensuring that all business owners in upstate South Carolina have a sanitary and safe environment to work in each day.
Do I need to be present during the cleaning?
No. you can entirely rely on us to complete the cleaning at whichever time of the day most suitable for you, whether someone is at the premises or not. 
For the best commercial cleaning services in Upstate SC, BPS Cleaning services are here to cater for you. Try our unrivaled commercial cleaning services today as we guarantee utmost satisfaction!
Commercial Cleaning Services In Upstate SC
BPS Southeast
8282890553
101 Callahan Koon #6, Spindale, NC 28160
View Larger Map
We welcome your comments!