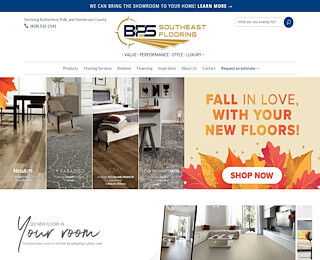 Cleanliness is vital for any home or business. Dirty floor and carpets are unsightly. Don't let this happen to you. Let the team at BPS handle your floor and carpet cleaning needs. We are one of the top-ranked commercial cleaning services in Western NC, and we are ready to assist you!
What does a commercial cleaning service do?
Commercial cleaners possess higher-tech equipment or stronger equipment than what is available for purchase to the average consumer. The type of steamer, for example, that you buy at Target or Walmart, is not the type of device used by commercial cleaners. Their tools are much stronger and equipped to handle more extensive areas. Since a larger area will have more dirt as well, their machines have the capacity for that.
Commercial cleaning services also offer services that other cleaning companies may not. The equipment and range of services provided by commercial services vary from that of in-home cleaning services like maids. In-home services focus on maintaining a home or office. Their concerns are with day-to-day things like emptying the trash or dusting. A commercial service prepares to deep-clean the house or facility and does not concern itself with chores like dusting.
Services offered by commercial cleaners
A commercial cleaning company can offer a wide range of services to their consumers. The exact services vary from company to company. However, some services should be standard in the industry. Here are just a few that you can expect to see:
Carpet cleaning
Wood floor cleaning
Upholstery cleaning
Odor removal
Anti-microbial coating of surfaces
Tile and grout cleaning
Leather cleaning and repair
Driveway and sidewalk cleaning
Our professional commercial cleaning services in Western NC can offer all these services and more to our customers.
What qualities to look for in a professional cleaning company?
As with any company, the first thing you want to see as a prospective customer is a professional attitude from everyone you interact with. When you first call, you want to hear positivity from the person you speak to. If you reach out via email, a professional company will answer you with an email that is informative and well written. A company should always have how many years of experience they have in the business available for everyone to see. If they don't, or the experience is lacking, this isn't the right company.
A truly professional cleaning company will have state-of-the-art tools for their jobs. Upgrades happen regularly to the high capacity equipment they use, so their equipment should reflect these upgrades. When they come in to perform the cleaning, the workers should also take their jobs seriously. Keeping your work environment clean is crucial. They should know how important that is to the company's clients. If they appear not to care, then this is not a professional company.
Don't risk the cleanliness of your building by hiring anyone else. Call us at BPS today and work with the highest quality commercial cleaning services in Western NC.
BPS Southeast
8282890553
101 Callahan Koon #6, Spindale, NC 28160
View Larger Map