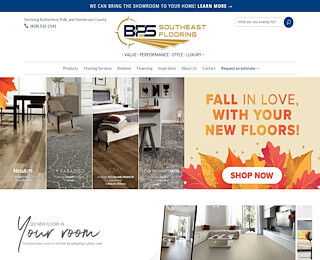 For your quality and reliable GreenTech environmental purifier in NC, BPS Southeast is the ideal place to turn to. We are a locally owned business dedicated to providing professional cleaning services. We offer you a wide range of GreenTech products, including pureFlow, pureAir, pureHeat, pureWash, and pureWater.
What's more, our quality GreenTech environmental purifiers are highly effective. These products feature innovative technologies that help purify the air, hard water, and more. Whether you are looking to reduce allergens and odor, clean clothes, or purify hard water, we have the ideal GreenTech product for you. Even if you need to protect your electronic appliances or reduce heating cost, there is a GreenTech product that can get the job done
What Does An Environmental Purifier Do?
Do you know that vacuuming doesn't remove all the pollutants in the air? Often, there are bacteria, mold, viruses, odors, and other carbon-based contaminants in the air around us. These contaminants are bad for human health, especially for people with allergies or people with asthma. 
An environmental purifier is used to eliminate these contaminants, whether inside the air, or water. This device is designed to cleanse the air in your home, get rid of all the impurities, including odors, smoke, dust, and pet dander. 
For the water in your home, it removes the excess salts, suspended particles, and microbes, and retains its essential vitamins and minerals. 
What's more, the environment purifier works in such a way that as the air moves through the filter, pollutants, and particles are captured to achieve clean airflow. The clean air is then pushed back out into the living space. 
What Are The Benefits Of Environmental Purifiers? 
Even a clean environment is not really clean nowadays, as a lot of contaminants can be in the air. Of course, they are not usually visible to the ordinary eye. From cleaning the air for pure air flow to reducing asthma and allergy triggers, these purifiers can be very beneficial to any environment. Below are some of the benefits of environmental purifiers:
Cleaner Air: With the removal of the contaminant in the air, they improve the overall cleanliness of the air in your home, which is very important, especially when it comes to healthy living. 
Prevent Odors: The pets around the home usually bring with them urine, odors, and dander. These odors can be quite upsetting for some people who have allergies. The environmental purifier can trap all these particles and control the odors. 
Clean Water: Pure, and clean water isn't available easily these days, as the water might have been contaminated. A purifier, however, removes the excess salts, suspended particles, and microbes, giving way to water of good quality. 
Helps with Allergies and Asthma: Environmental purifiers can also help people suffering from asthma or allergies that could be worsened by airborne particles. They provide some relief.
Need Quality and Durable GreenTech Environmental Purifier in NC? Contact Us Today!
In case you want to purchase a quality and durable GreenTech Environmental Purifier, contact us today at BPS Southeast. Our GreenTech products are affordable and reliable. They are guaranteed to serve your needs for an extended period.
Greentech Environmental Purifier In NC
BPS Southeast
8282890553
101 Callahan Koon #6, Spindale, NC 28160
View Larger Map
We welcome your comments!